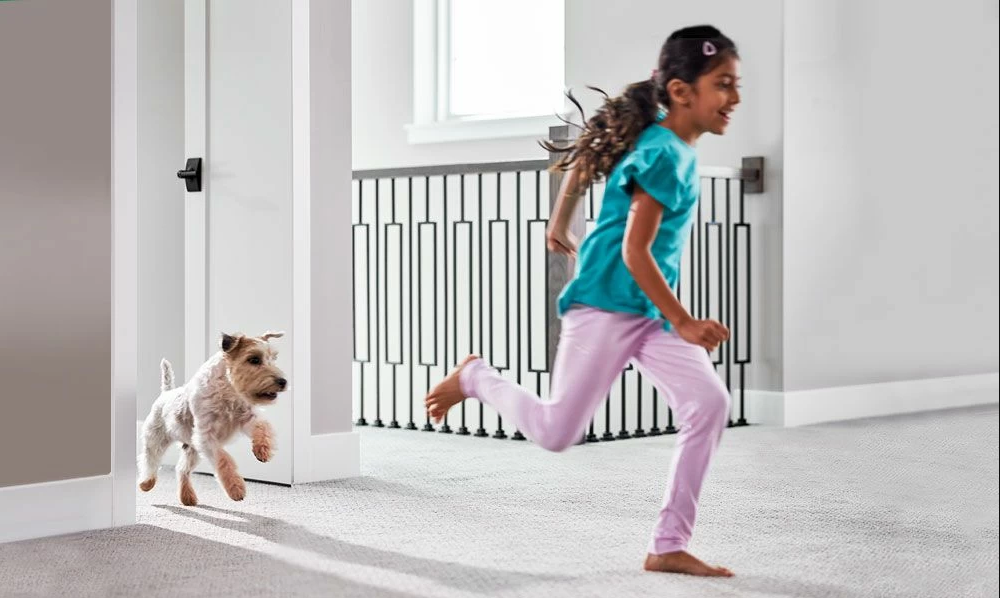 4.8/5 Stars on Google from 25 Reviews

"It was truly a pleasure having Chem-Dry of Napa Valley out to my Mom's house to clean all the carpets following her unexpected passing. The owner, Kim, was unfailingly polite at all times, including when I had to reschedule twice because I was having difficulty finding worthy charities willing to accept donations of my Mom's lovely things. When Kim arrived today, he was very efficient and polite while parking and bringing his equipment into the house. He set right to work moving Mom's occasional and dining chairs off the carpets for me, which was so refreshing after seeing other companies merely put plastic papers under each leg and cleaning around them. He also had a special measuring device that enabled him to determine exactly how many square yards of carpet he was cleaning and gave me an exact price before he started the job, which was reassuring. Some large wooden pieces I'd donated had been in the same place for over twenty years, and as a result the carpet color under them was different than the surrounding carpet and the carpet fibers were heavily matted down from the weight. He worked these areas carefully to pull the carpet fibers back up as much as possible and restored the traffic patterns back their original cleanliness. I'd opened all the windows and doors, and it took only a few hours for the carpet to dry after he left--not three days like with the previous carpet cleaning company I'd used two years prior. Plus, the entire house smelled wonderful and fresh thanks to the special Covid cleanup product he applied. Kim worked so hard that he was perspiring when he finished. Then, he quietly took his equipment out to his cute Chem-Dry van and left. After years of doing ratings, I have the Master Rater Badge here on Google, and I award Chem-Dry my very special Ten-Star rating. It doesn't get any better than the best carpet cleaning company in the Napa Valley, Chem-Dry!"
- Susan Nelson, August 2022
---

"This was the easiest and quickest process ive ever seen. From the estimate to the appointment, all very punctual and professional. The carpets were rather neglected and a recent string of pet accidents prompted me to get a pro cleaning vs the usual home machine that we have. Our space is rather small a total area of maybe 20x20 split in a living room and an upstairs hallway and an additional stairway, it all took him 1 hour to leave it looking so much brighter and cleaner. I could not be happier with the service the results and the price. I will be a returning customer. Fully reccomend."
- Javier Olguin, May 2021
---

"Best carpet cleaner in town by far. Kip is efficient, pleasant and thorough. Can't recommend this company enough!"
- Susan Benson, January 2021